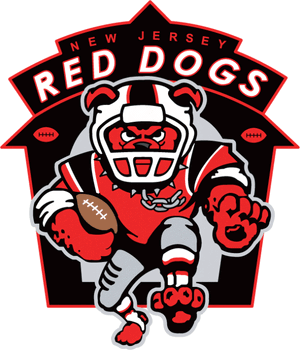 The New Jersey Red Dogs were a team in the Arena Football League. They played their home games in East Rutherford, New Jersey. Their first head coach was John Hufnagel, who is now the coach of the CFL's Calgary Stampeders. Players included Tommy Maddox, who later played in the XFL with the Los Angeles Xtreme and the NFL with the Pittsburgh Steelers.
Ad blocker interference detected!
Wikia is a free-to-use site that makes money from advertising. We have a modified experience for viewers using ad blockers

Wikia is not accessible if you've made further modifications. Remove the custom ad blocker rule(s) and the page will load as expected.