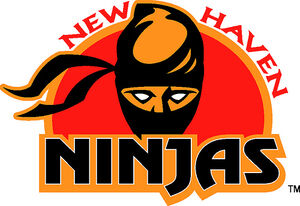 The New Haven Ninjas were a team in arenafootball2, the minor league of the Arena Football League. They were an expansion team for the 2002 af2 season, but they folded because their home arena, the New Haven Coliseum, was scheduled for demolition. They did not make the playoffs in their only season in the league.
Ad blocker interference detected!
Wikia is a free-to-use site that makes money from advertising. We have a modified experience for viewers using ad blockers

Wikia is not accessible if you've made further modifications. Remove the custom ad blocker rule(s) and the page will load as expected.