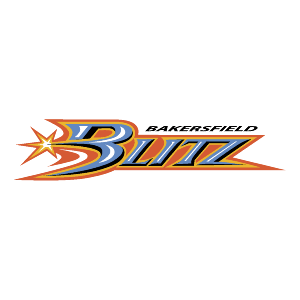 The Bakersfield Blitz were a team in arenafootball2, the minor league of the Arena Football League. The original team moved to Fresno, California and became the Central Valley Coyotes while a new team with the same name was formed. In 2003, the team was rocked by the untimely death of former player Julian Yearwood who had collapsed during a game.
Ad blocker interference detected!
Wikia is a free-to-use site that makes money from advertising. We have a modified experience for viewers using ad blockers

Wikia is not accessible if you've made further modifications. Remove the custom ad blocker rule(s) and the page will load as expected.